Our Program History
Established as a nonprofit California corporation in 1985, Independence Center operates a non-sectarian program for adults with learning and developmental disabilities.
The Program meets the needs of adults with learning differences who complete high school and need training for independent living while they work or continue their education.
Independence Center was established by Sandy Gordon and a group of parents looking for a program to help their adults transition from their homes into the real world.
With more than 35+ years experience, Independence Center strives to provide a stable environment for our residents. Highly qualified counselors carry out the Independence Center program weekdays and evenings with the residents.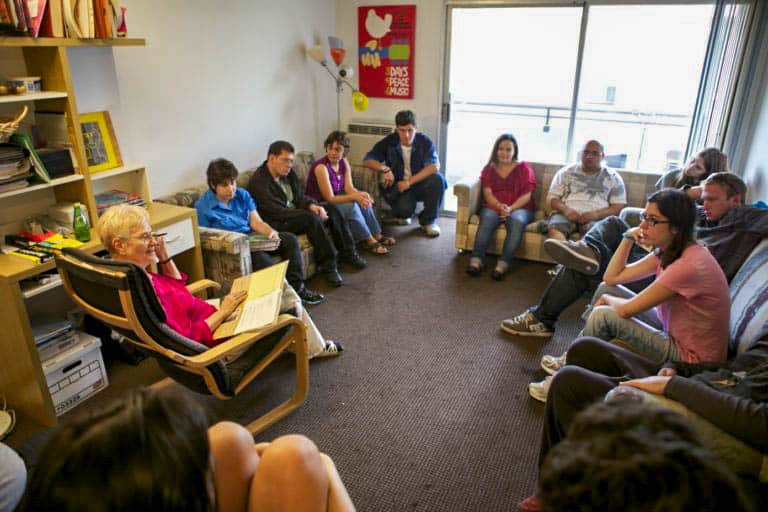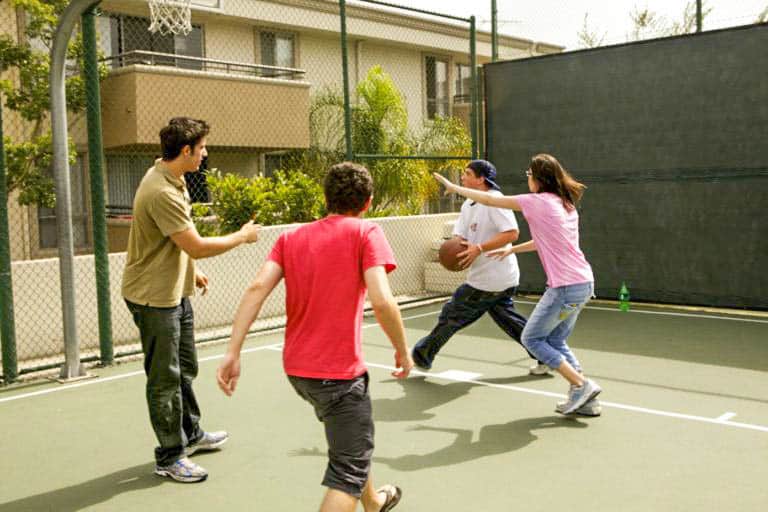 Our Philosophy
Individuality
Independence Center is based on the premise that each person is unique. Each young person's strengths, needs, style, personality and coping mechanisms are essential ingredients for program planning. All skills are taught to maximize the individual's capabilities to work on his/her own and all aspects of the program are personalized to incorporate the adult's unique needs.
Supportive Group Setting
Learning to be independent is best 'taught' by living away from home, in a group setting where the adults gain the benefit of the peer group. Social skills and relationships are part of the everyday group living experience. Staff works with the adults to get the feedback on their ability to live among others
'Hands-on' Is the Best Way to Learn
We learn by doing. These concrete learning experiences are most beneficial and replace the classroom learning of previous school years.
The Family Context
Each adult is viewed as part of his or her family system, and this is reflected in the family-oriented support services at the Center. Families are helped to develop a new perception of their adult with learning differences: a competent, capable adult.
Meet The Team
Get to know the people behind IC Living.
3 team members
Nicole Pascavis
Program Coordinator
As Program Coordinator, Nicole supports Miriam in the day-to-day management of Independence Center, works directly with residents to provide 1:1 and group support, and works closely with our growing team of Counselors. Nicole has a robust professional background in project management, communications strategy, and relationship management with top global communications firms on the East Coast, and transitioned her career to mental health care following a growing personal interest in wellness and mental health. Nicole has previous experience coordinating patient care programs for oncology patients, and working on disease education initiatives for major depressive disorder, binge eating disorder, diabetes, sexual health, and other chronic conditions, in collaboration with multiple specialty-leading healthcare providers. She joined the IC to gain experience facilitating groups and developing individual growth plans with residents as a Marriage & Family Therapy Trainee, and quickly became passionately invested in the work that we do. Nicole is currently working towards her M.A. in Counseling Psychology at Pacifica Graduate Institute, and receiving hours towards her Marriage & Family Therapy license under Miriam Gonzalez-Coultas's supervision. Nicole received her B.A. in Political Science with a Spanish Minor from Northwestern University. Originally from the Chicago area, she also lived in London, Buenos Aires, New York City, Portland, Oregon, and Milwaukee, Wisconsin prior to relocating to Los Angeles.
Cleo Ingram
Housing Director
Cleo Ingram has been a part of Independence Center since 1989 when she was hired to be the 'House Parent'. She resides on site and is on call during the evening seven days a week. Her other responsibilities included one-to-one counseling, helping with menu planning, cooking, cleaning and exercise activities. The program has endured due to strong leadership and very devoted staff and cooperative families and residents. Cleo has also worked for thirty-eight years as a special education teacher at University High School in West Los Angeles. She retired in 2018. At Uni High she piloted the Community-Based Instruction Program in 1987. The premise behind this method of teaching is to allow students to learn independent living skills and survival skills in the actual community where information learned in the community is then reinforced in the classroom. Overlapping Uni High Program skills to the IC that were taught: Communication, safety, social skills, grooming, consumer, budgeting, listening, character development, being responsible, environmental issues, earthquake preparedness. She has lived in Los Angeles most of her life and has a Catholic school education. She attended Saith Mary's Academy High School and graduated from Loyola Marymount University where she received her BA, Teaching Credentials and Master's degree in Educational Psychology.
Miriam Gonzalez-Coultas
CEO
As the new CEO of the Independence Center, Miriam Gonzalez-Coultas brings over 20 years of working experience in the social services field. In this role she, along with the Board of Directors, will provide leadership in furthering the mission of the Independence Center. Previously Miriam held a Chief Program Officer position at Bienvenidos. There she oversaw Mental Health, Foster Care and Community Services Divisions. She also acted as a liaison for county social service entities and other community organizations. Throughout her professional career she has been able to successfully monitor multiple program budgets with annual revenues of $20+ million dollars. Miriam began her career with Bienvenidos in 2003 as a Foster Care Social Worker. At Bienvenidos, Miriam's career in management progressed from Program Manager to Director of Mental Health Services and ultimately culminated in her role as Chief Program Officer. Miriam is very active in the community. She served six years as a board member for Valley of Hope Counseling Center in Mission Hills and has over ten years of service in children's ministry at Rocky Peak Church in Chatsworth. She is a clinically licensed therapist (LMFT) and a member of the California Association of Marriage and Family Therapists (CAMFT). Miriam received her B.A. in Psychology from California State University Northridge and her M.A. in Clinical Psychology from Pepperdine University.
Board of Directors
As a nonprofit, Independence Center's Board of Directors oversees the fiscal operation of the program, sets overall program goals and policies, and engages in fundraising activities. The Board is not involved in the daily operation of the program, nor are they apprised of confidential matters.
The members of the Professional Advisory Board are prominent experts on learning disabilities who lend their expertise to the staff.
Sandy Driver-Gordon
Jill Greenspahn, Esq.
Michael J. Klag, M.D.
Anahita Naficy Lovelace, PhD
Melissa Tucker
Ray Craemer, MD